27 mars 2012
2
27
/

03
/

mars
/

2012
15:33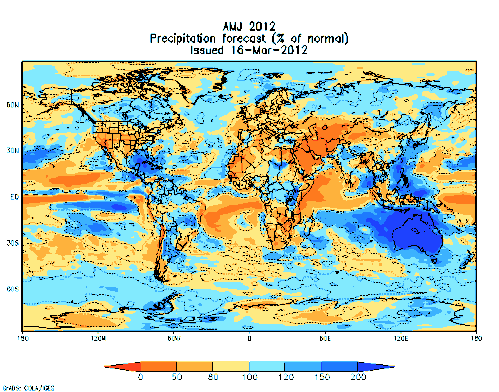 27/03/12: the latest results of our seasonal forecasts confirm the previous trend, namely:


- Persistence of abnormal warm and dry on Western Europe but with the return of frequent summer thunderstorms sometimes violent.

- For the United States: a trend toward very hot summer and risk of intense cyclones in the Gulf of Mexico and Atlantic coasts.


A few points are worth noting:


- Drought is expected to remain strong in France and the UK despite the emphasis of storms this summer they will probably limit the water surface tension for agriculture, but they can also be violent, likely to result in damage. These rainstorms are not enough to support the low-water river, whose current levels are already close to summer low flows.


- The risk of very severe heat waves seems significant this year, while in 2011, we had clearly emphasized a turnaround for the summer (which turned out ). This year, there are similarities with 2003 (the heatwave in Western Europe), including a weather scenario quite similar to March 2003/2012.