15 novembre 2011
2
15
/

11
/

novembre
/

2011
21:38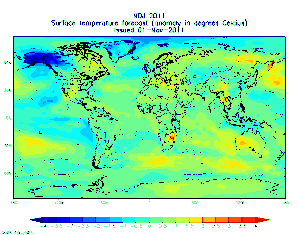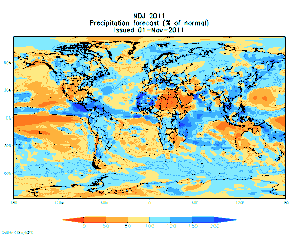 Seasonal forecasts: the latest results of our numerical model are parallel to fall:

(above maps: anomalies of temperature and precipitation for the quarter NDJ).

Analysis: The model envisages a slightly colder winter than the average for Western Europe and the northeastern United States. A very cold anomaly is planned for Alaska and northwestern Canada, as he would softer on Russia and the southern United States.

Precipitation are weaker on Western Europe and the southern United States. They are above average in the Mediterranean basin and the northeastern United States (heavy snow).
January 2012: colder on Western Europe: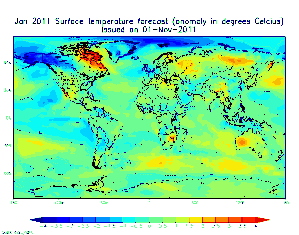 Conclusion: these results confirm a good seasonal forecast reliability of a cold and snowy winter for the northeast United States and Canada. They confirm the winter a little colder than normal in Western Europe, especially in December / January, with a tendency to drought.

It noted an anomaly in the very wet western Pacific (Indonesia, northeast of Australia ...) due to the persistence of La Nina.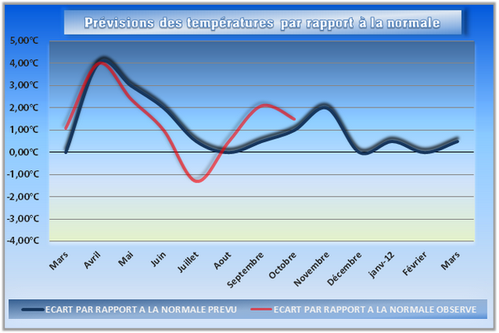 For detailed maps on a monthly basis, please contact us.