10 avril 2012
2
10
/

04
/

avril
/

2012
22:35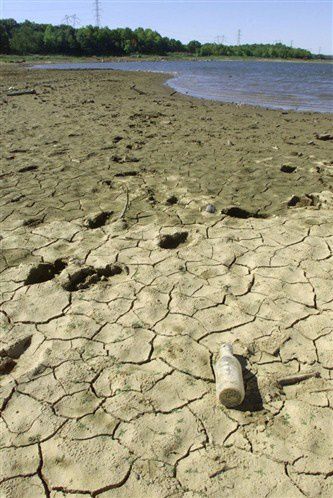 Since 2006, France has not experienced any real heat wave in the narrow sense, namely: an excessively hot period lasting several days and nights - a term much worse than a heat wave.

Last year, France had been an early spring and very hot, like the years 2005 and 2007: those years were marked by April dry and hot, but that did not result in the hot summers despite concerns raised particularly in terms of drought.

Our speech last year was to issue a "doubt" on a hot summer, since most numerical models envisioned, but as of June 1, in a statement, forecasters Broker Meteorology indicated "not to accept the scenario of a hot summer."

The month of March are indicators

This means that April is not decisive for predicting summer. However, it seems that two months are more significant: in March and May.

The question of a risk for a heat wave this summer seems more legitimate this year: the risk is higher because of the weather patterns in March passed, which makes some surprising similarities with the March of 1976 and especially in 2003 - year of the heatwave. Whether in terms of temperatures (2 ° C above the mean), water deficit and surplus of sunshine, the month of March 2012 has the same characteristics as in 2003.

Weather patterns of these precursors March scorching summer is as follows: a high pressure system anchored permanently in the British Isles and North Sea, providing a flow of dry and continental Europe to the west, while the cold air flows over Russia.
Meanwhile, drought and high temperatures are part of the duration of the Iberian Peninsula and North Africa.


A monitor also the month of May

Whether in 1976 and 2003, the month of March was dry and warm followed by April more disturbed and more expense, before the resurgence of the heat in late May and early June. This is why we must remain cautious on the outlook for the summer as the month of May is not past at that time, the action centers weather start up a sustainable and can better anticipate the trend of the summer it also helps to provide an update on the status of drought in France but also in the Mediterranean basin: in fact, large areas dry on the Iberian Peninsula will promote the spread of heat to the France, while moist soils constitute a barrier to the heat wave causing storms.

We see, we can not predict accurately a heatwave several weeks in advance, but it is possible to determine the degree of risk; this year, this risk seems "quite serious", especially that it is in phase with the end of the oceanic phenomenon La Nina in the Pacific (which tended to cool the whole planet) and when an upsurge of solar activity.